As we announced earlier, the Jamesbeck team has partnered with communications expert Michael Hoeppner, Founder and CEO of GK Training and professor at Columbia Business School, in order to better serve our clients in these trying times. With virtual collaboration and communication becoming more and more essential, we feel a strong duty to our clients to help support them and equip them with the tools they need to succeed.
In case you missed joining us today for Michael's webinar on how to be the most effective when working remotely, here is a link to the video recording, hosted by Ellen Yin of Cubicle to CEO.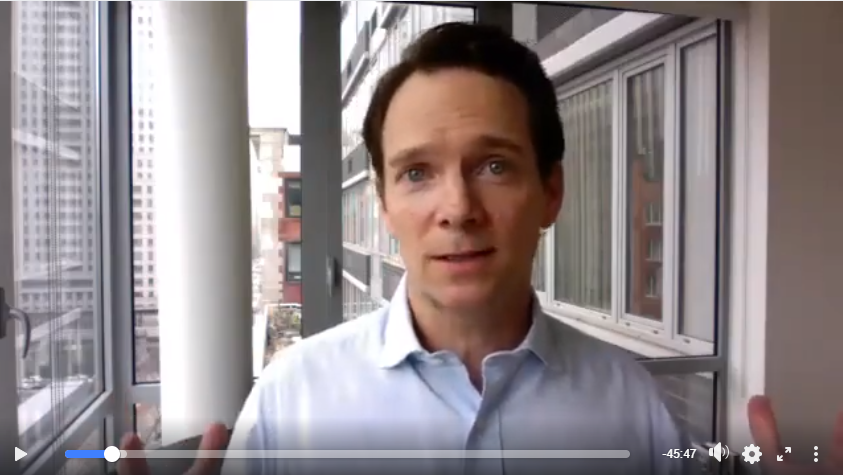 To recap the topics that Michael covers in this session:
How to have a strong vocal presence on the phone or video (whether a meeting or livestream)
How to effectively conduct a remote meeting + stay structured in order to finish early
The worst mistakes people make when communicating remotely and how to fix them
The three best practices people should be using when communicating remotely that are usually forgotten
The biggest differences between communicating with audio only vs. audio + video
Whether there are advantages to communicating remotely vs. in person
As always, please feel free to reach out to any of our team members here at Jamesbeck or to Michael at GK Training if you have any additional questions or comments.
About GK Training
GK Training is a boutique communications training company serving Fortune 100 companies, universities, and individuals around the world. Using unique kinesthetic learning methods, GK teaches specific, actionable, and repeatable skills in speaking, writing, selling, and leading to everyone from high school students to U.S. presidential candidates. For more information, please visit www.gktraining.com.